News & Views
Thoughts from the Director:
There are a million and one news feeds and blogs on the web and one more isn't going to help, so here we will only list important, earth shattering items and things about ourselves.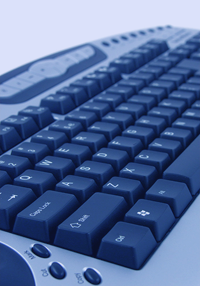 New year, new website
Well.... its a new year and we have released our new website. We hope the redesign helps our customers to find what they need faster and easier. That is the aim after all. It is also our tenth financial year in business as a Limited company, so we thought you might want to celebrate with us. We will give all customers 10% off the labour costs of their first order until the end of 2010. Simply quote RIKTEK2010 to receive your discount automatically on that first order.
Greener Technology
Like most subjects out there, this has been flogged to death and we hate spam as much as the next guy. Go grab a coffee and check out our series of mini articles about how we used greener technology and plain old common sense to reduce costs during the ecomonic downturn and help our clients at the same time.
Full Article »
Windows 7 is here!
I'm sure your inbox will get flooded by emails and reviews of Windows 7 and everyone will have a different opinion. We have been playing with it since the very early and rough beta versions and it is good. Now that is saying something from somebody who isn't the greatest fan of Microsoft. If you are on Vista, I would say it is worth the upgrade. We have found it is faster and more stable than its predecessor. If you are on XP, I would consider waiting till your next hardware upgrade as you will need to re-install from scratch to get 7 to install.
Whatever your IT requirements, Riktek can provide the friendly and helpful service you are looking for, so please call us on 01962 886777 or email to: sales@riktek.co.uk You have nothing to lose by asking and perhaps a lot to gain.