Installation Services
In a world where technology is changing at an ever more rapid rate it's almost impossible to keep up with developments - unless, like us, it's your full time job!
It's also easy to make a mistake and purchase a computer system or item of equipment that's actually completely wrong for your needs - potentially a big waste of money. That's why our clients come to us: because they don't have inexhaustible supplies of time, money or patience.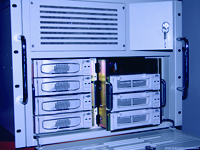 We can provide you with all the professional advice and assistance you need in deciding what to buy and we certainly won't suggest a system that's unnecessarily high spec - if a more basic, low cost system will provide what you need, then that's what we'll recommend.
Increasingly our customers ask us to recommend the system best suited to their requirement and purchase it for them, taking advantage of both our trade contacts and buying power, to ensure highly competitive prices.
Whether you have bought the system yourself or we have supplied it, the next step is to install it properly. Either way we'll get the job done promptly and make sure it is all set up to work at optimum efficiency, including your internet connections.
If you want a custom system built, we can undertake the whole project for you from sourcing and obtaining the parts to construction and installation.
Upgrades Services
Quite often you can avoid buying new or replacement kit by giving your PC or laptop a new lease of life - sometimes it's simply a case of removing viruses or upgrading the memory.
Our professional integrity means that if an upgrade is more appropriate and less expensive than starting again, then that's what we'll recommend.
Whatever your IT requirements, Riktek can provide the friendly and helpful service you are looking for, so please call us on 01962 886777 or email to: sales@riktek.co.uk You have nothing to lose by asking and perhaps a lot to gain.